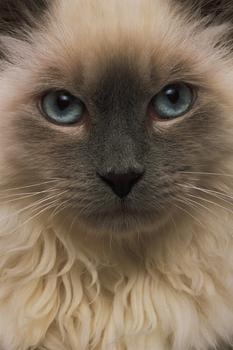 "I believe cats have old souls. Whenever I look into their eyes, I see a deep wisdom starring back"
KT Cat Paws
Reset the cat "spiritual" mindset- blog post 1
All bonds in our lives are spiritual. Where you live, the experiences you have and the people and family you are with are all part of this larger connection. There is a deep current that runs through it all. This is a like a magical ball of yarn that expands and stretches to connect us to the people or pets that are meant to enhance our life.
This universal web holds us together blending our experiences.  It also brings us lessons that must be learned so we can follow our passion and purpose.
 As we go along, there will always be people in the periphery, who we never connect with. That is ok, they are not part of our "spiritual tribe." Not part of the inner web connection.
Any person or animal who is really close to us is our greatest teacher, spiritual or not, as they directly affect our energy.
As they say our cats are part of this inner tribe. Their energy becomes one with ours; a big ball of yarn knitted together as a tapestry that blend life experiences of joys and sorrows together. They are our heart string of connection.
"I love cats because I love my home and after a while they become its visible soul."
– Jean Cocteau, French film director
Watching your pet closely. You "know" they're meant to share their life with you. If the reason is not evident just yet, don't worry, they will paw at your head until it is.
Besides love, look to the uniqueness of your cat. For myself, one of my cats has taught me determination and persistence. He has a toughness that is unparalleled and I admire that essence within him. He eyes express experience and wisdom and his capacity for non-verbal communication is amazing. For such a small animal, I am amazed at the huge life lesson he provided.
He also has an amazing way to tell me what he likes or dislikes in the food bowl.
When we begin to contemplate and embrace the relationship with our cats as spiritual, we see the reflection of deep appreciation and love.  Honor the unique cat(s) that have entered your life.
Have you ever tried knitting with a cat in your lap? Gives a whole new perspective on that big ball of yarn!
What is spirituality to you? How do you define it?
Try this mini-meditation to connect spiritually to your cat.
Do this with each cat you have individually and while they are relaxed; purring is best. Without distraction, sit near your cat no more than 2 feet away where you can see then clearly. Take a few deep breathes in and feel your aura and energy build.
Pull down the spiritual energy from the clouds and let it expand inward. Visualize and hold this feeling. Look to your cat and try to notice his/her auric field of energy.
Try to fee the essence or see the color. Go with your intuition on this. Now, gently expand your energy to connect and blend with the cats' auric field of energy.
As you see this energy expand, notice the different colors of energy or feel from the cat. Keep expanding this energy and notice any changes in the feel of your own energy as you blend this spiritual energy together.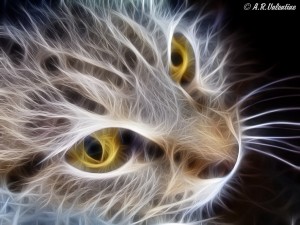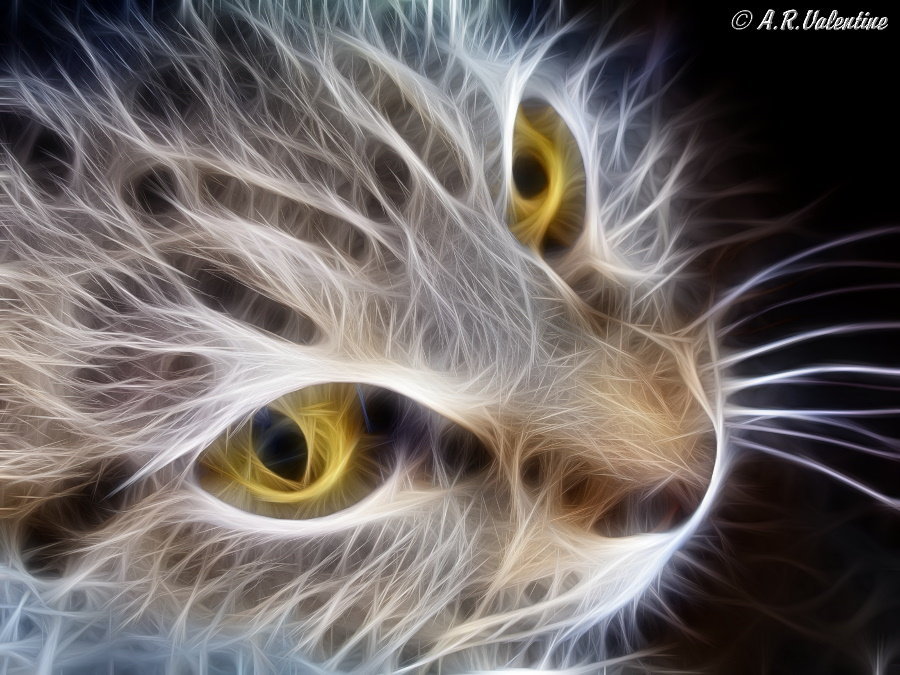 Become open to seeing your life as that woven tapestry of yarn. See where it starts to knit everything together. And always appreciate the people and cats in your life as being spiritual teachers as they are reflective of you as you are them.
KT Cat Paws!
Don't miss the next blog post in this series about Pet Communication.
 Paw click to subscribe to my Blog!