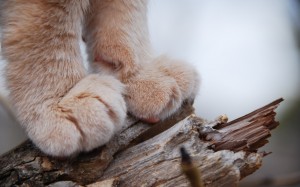 "Be the paw print that you want others to see; the one that displays your unique ridges and swirls"
KT Cat Paws
Paw Prints are love prints
It is time to allow your paw prints or hand prints to make a positive mark on this world.
Your unique paw print should touch and hold the things it loves and let loose the things it doesn't.
Never grip to tight to anything as that creates unrecognizable smudges; not prints.
Never poke or push to deeply as that is not a print but an indent which can harm and hurt.
Allow the things you touch to touch you back.  A sincere touch has the ability to open the way to your heart.
As you put your paw print upon this world, do so with a gentle touch, caring hands, simple gratitude and a tiny "gentle" touch of Zen.
Above all…Be kind, have warm paws!
KT!