You got something to meow about?
Share your insight and put your paw print on the hearts of others
-KT
Submission Guidelines for Articles
We are always looking for writers to share their thoughts on Cat Box Zen.
Mindful thinking, gratitude, wisdom, humor, any of the cat essence or spiritual insights.
We love if you can add cat behavior in relation to the post as well. Not necessary, but it does work with our theme.
Humor is highly accepted. Yours and the Cats!
Be respectful of everyone's spiritual views….including the cats.
Process
Have a cat nearby for writing purposes. (optional)
Original content only.
Send in Microsoft Word with a word count between 400-1200. Remember, I have an attention span of a cat.
Share a few pictures if you like.
Add a quote to get your point across. ( I can provide one for you if you like)
I may change the tile or category before publishing it on the site. We will do this in collaboration.
Suggestions for editing may be given.
What is not accepted. 
A focus on animal activism or breeding. I don't sell cats on here. You can support that in your bio.
General cat health, food, veterinary issues, cat products or cat-care blog posts. This information can go in your bio.
Any negative pics of cats.
Links in the post to outside pages. Keep advertising and business info out of the blog post. That can go in the bio.
Plus
 I do not pay for submissions
Bio Submission
Four sentences long with a link(s) (website, twitter, facebook, etc) and/or e-mail.
Include a picture. (optional)
Provide an e-mail where I can contact you. Let me know if that e-mail will be used on site or not.
Send submission to…  KTcatpaws@gmail.com and title it BLOG SUBMISSION
Other Submissions to the blog
Artists
Artists are encouraged to submit a picture/drawing.
Keep the picture cat related, spiritual or funny. I LOVE unique creative pictures, especially pictures that depict "Zen" cats!
You name will be included with the picture and a link to your website.
These pictures will be used on the blog pages or in the best way possible to show your artwork in its most beautiful expression.
Cat box friends
If you want to put your link on our "friends" page, please contact me. ( A reciprocal link is always appreciated)
Peace, Hugs and Purrs!
KT Cat Paws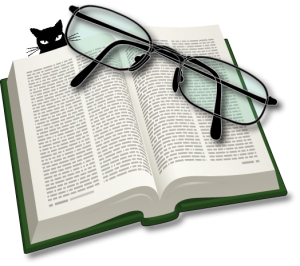 __________________
Important disclaimer- If you are looking for me to model or to support you in person, you need to know that the image of KT CAT PAWS is not me.  That is a lovely image created by an artist (Natalie Hough) who inspired who I feel embodies KT Cat Paws and a cat.  LEGAL DISCLAIMER