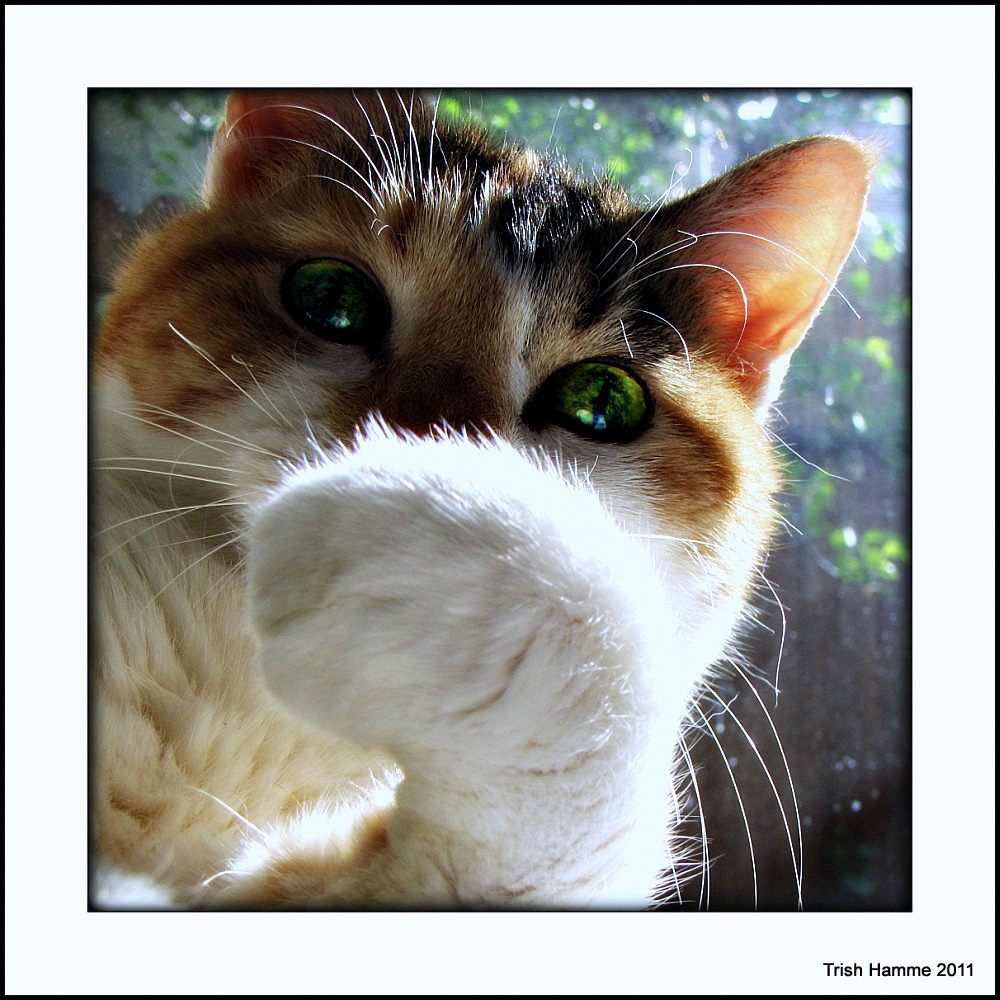 Thursday Cat thoughts
Mr. Bailey the Zen Cat says….
Come on over to the blog….it is time that you share in your "Zen" ways.  
Cats are not ones to like to share, so it is time we do! 
Each cat has a different perspective on what Zen is, so I ask you….
Are you feeling Zen when you are sitting in the window with the sun beating upon your cat face? 
Are you Zen when you are eating your cat food, or do you like human food?
Do you find Zen when you are purring while sitting on your humans lap? 
Are you a Zen cat when you are playing with your toys or chasing your cat sister/brother around.?
Are you Zen when you are in laying on the bed, a cushion or are you a paws to the floor kinda cat? 
Are you a sassy cat who finds Zen in a little chaos? 
Or are you like Miss Mattie, who can find Zen wisdom in her litter box or in any box for that matter? 
Are you like me, who finds Zen while teaching other about it? 
Are you a Zen cat when you are prowling around your home at 3 in the morning. Or does your Zen come alive when give love-paw-pops to  your human? 
Let me guess, you are a catnip Zen cat?
All is good cause no cat is a like. No human is a like.
Just remember not to compare your Zen to other cats as everyone is different. 
We can find Zen in the simple things and if we pay attention, we can find it everywhere!
Perhaps your human can also share where they feel the most Zen? 
I know that KT Cat Paws gets all zen when I am laying beside her purring. Well, I say purring, but she told me she really becomes present when I snore. She says it is very relaxing and mindful.
( I told her I don't snore) 
She is laughing now. (Another ways she gets her Zen) 
So, how do you know when you are feeling Zen?
Well, it is simple…You are feeling it, not thinking it. 
"BE zen, not think zen…that is the zen way." 
Please share with us your "Zen" moments. 
Mr. Bailey, The Zen Cat
P.S… I don't snore. 
Photo credit: Trish Hamme via Foter.com / CC BY