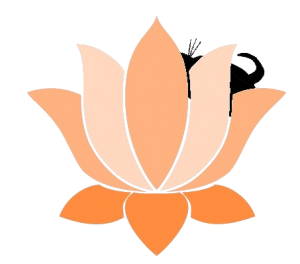 Trouble cat or "T Cat" is the webpage cat. He doesn't say much because when he does he gets into trouble. So, Trouble cat has decided it is better to be seen and not heard. To make sure that we keep the blog in check. 
He "thinks" he owns the website. Perhaps he does.
TROUBLE CAT
Name: Trouble cat or T-Cat
He is a black cat who sometimes wears glasses. (don't ask)
Age: Ageless and infinite
Favorite Food- Tuna of course.
Favorite toy- He like playing around the lotus flower and hide in the pages of the website. 
Favorite Cat Position: Sitting on his butt with his legs up in the air. ( don't ask) 
 He is aware of every word on this blog but he wants you to believe he is clueless. Most of his Zen is in the tip of his tail.
Zen Thoughts:  " I am a 2 dimensional cat with a 3 dimensional personality." If you think, I know it."
Un-Zen: He something thinks the webpage revolves around him. He can be a tad disruptive when a post does not support this views.  If we only knew what his views were!
He is also jealous of cats who have longer tails. He believes that if he had a longer tail he would have more Zen. This we know. 
Silly Friggin Kitty: Everything trouble does is funny. He thinks his humor is understood but we are still waiting on an explanation. You can read some of the trouble cat mischief on this site. Yes, he does write a few pages here and there. But be warned, he can be rather blunt.
Trouble also likes to drag things on the orange lotus… bowl, luggage, another cat. etc. 
Peace, Purrs and Meows! KT