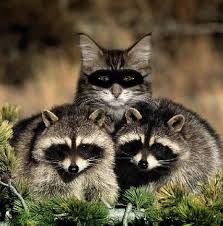 Links to share, inspiration to be found…
As a zen cat I have learned the importance of cooperation and playing nice with others in the litter box. Sometimes we come across other cats on our journey who are cat-like us and we connect to them and their message on a deep level. We become litter-mates on an epic journey through our 9 lives!
Perhaps we are padding down the same pathway, intersecting at this time to share our journey, albeit, with our own meowing voice and message.
Here are a few websites and links to those who are cat or zen oriented.  I would be happy to share my cat boxes with them all.
Enjoy! Peace, Hugs & Paws! KT
 Websites & Links 
Cats & Zen 
Cats
 Zen
If you would like to submit a page link, contact me above.